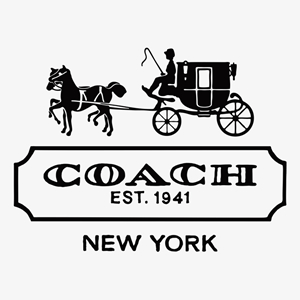 Team,
Hope you had a great weekend and did something that inspired you! Yesterday I attended my annual coaching conference and left full of INSPIRATION! I'm revved up and wanted to share some take-aways.
Everyone knows they need to strength train to prevent muscle loss as they age.
Everyone knows they need to eat better and drink less alcohol to lose weight. At least they know broccoli is better for them than bundt cake.
Everyone knows they need to get 7-9 hours of sleep per night, manage their stress levels, and surround themselves with supportive like-minded fit people to be healthier.
So if everyone knows these things, why is there a pandemic of obesity and chronic disease in our country? Doesn't make much sense????
The reason is because most people experience a gap between knowing what they have to do and actually doing it. And they need help closing this gap. This is where experienced coaches come in. Coaches help bridge the gap and help people do the stuff they know they should already be doing! AHA, that's my job description. Technically as a health coach, I'm now considered a lifestyle turnaround expert!!!
If you look up the word "coach" in the dictionary, you'll find that it comes from an Old Eastern European word that means to take you somewhere. A coach is a form of transportation helping you get from Point A to Point B. Unfortunately, the greater the gap between these two points, the more people feel frustrated and unhappy with themselves. If you are not intentional and clear about where you want to go and don't have a plan for how you are going to get there, you will keep getting older and no closer to your Point B!
Do you think Michael Phelps just went to a pool, jumped in, and started doing laps? Do you think Usain Bolt, just went to any old track and just started running. NO, absolutely not! Everyone who is focused and purpose-driven has a COACH to help them get to where they want to go….in their case lots of GOLD MEDALS.
World Champions all have a Coach. Coaches are not for the average willed person. They are for people who won't accept mediocrity. I'm blessed to have had so many amazing coaches in my life and I continue to work with great coaches so that I can become even better at what I do.
Here are some qualities that make a great coach:
A great coach believes in his team…..more than they believe in themselves.
A great coach helps people get to where they know they should be going….just like a coach bus.
A great coach helps people find solutions to problems…..they don't just point out the problems.
A great coach is someone who helps clients take action.
A great coach is someone who takes that same action 1st……they MUST practice what they preach. Would you go to a dentist with wooden teeth??? Or an obese doctor who smelled of cigarettes?
A great coach sets the bar high for his team…..it's ok to have high expectations of people. If you set the bar low, that's what they'll rise to. If you set the bar high, that's where they rise to. So better set it high!!!!
A great coach holds you accountable for your own success…..you and only you are responsible for your success and a great coach holds you to your personal responsibility.
A great coach doesn't accept excuses.
A great coach builds a supportive team environment……my vision for TGA.
A great coach moves you forward……again, kinda like a bus!!!
A great coach is on fire for their team's success……I wouldn't be sending this email if I wasn't on fire right now!!!
A great coach is always open to learning more…..even if you go to a conference and come away with only one new piece of info, it was worth it!
A great coach does the things they ask other people to do…..I'm not going to ask you to eat healthier if I didn't do it 1st!!! Would you go to a piano teacher that doesn't play? Or a nutritionist that didn't eat healthy? I'm doing the 21 Day Transformation too and couldn't be more excited to do it with my team!
A great coach narrows the distance from where you are now to where you want to be……it's called bridging the gap.
A great coach doesn't have a "B" game. They demand a lot of themselves.
A great coach helps cast a vision for your success……if you have no vision, you are blind. Don't keep walking around blind, you'll probably fall and get hurt.
A great coach is available for his teammates…..I hope you know know you can come to me for help.
A great coach takes people from knowing to doing…..all the knowledge and information in the world is useless if you don't USE IT!
A great coach catches people doing things right……all day, everyday!
A great coach sees strengths in people that they cannot yet see themselves…..if it's on the board, know that YOU CAN do it!!!
A great coach ALWAYS makes you better than before they met you!
I am determined to always be a great coach!
Ralph Waldo Emerson said it very well,
"Our chief want is someone who will inspire us to be what we know we could be."
As a coach, my meaning and purpose comes from YOU achieving your goals, helping you bridge the gap and get to your Point B. The world is reserved for people who take action. I want you to ALL TAKE ACTION when it comes to your health.
I am proud to be your coach!
Coach T