Theresa Pettigrew, better known as "Coach T" by her athletes, is a veteran strength coach with over twenty-five years of training experience. Her love of strength started at a very young age lifting her older brother's barbells and mismatched dumbbells. This unwavering strength passion only continued to grow and in her tireless pursuit of education and the understanding of human movement, Coach T has studied under highly renowned clinicians, therapists, and strength coaches. Her many years of education and experience have allowed her the privilege of working with hundreds of clients at all levels, from youth to professional athletes. She is a Certified Strength and Conditioning Coach with the National Strength and Conditioning Association, a Nationally Board Certified Health and Wellness Coach, and a Golf Performance Coach with the Titleist Performance Institute. Coach T has extensive expertise in working with post-injury rehab, low back disorders, and pre and post-natal training.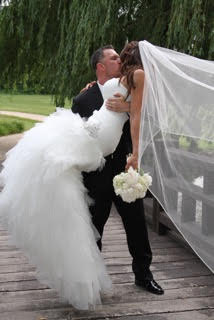 Coach T is truly a "lifestyle turnaround expert". She absolutely loves working with clients who are seeking to gain confidence and transform their body composition.

Coach T realized her lifelong dream of opening her own training studio when she started Training Ground Athletic (TGA). As the owner and head strength coach, she feels truly blessed to work with such a committed group of clients. Her mission is to inspire and help them become the strongest and healthiest version of themselves. When she's not coaching clients, you'll find her shopping in cute little boutiques, researching the latest science in behavior change psychology, or training with her very strong and supportive husband, Dave. Yes, she definitely practices what she preaches!!!